Bicultural and Multicultural People Rule
.

The #2Cultures Twitter Party
Date: 7/7/2010
Time: 7 - 9 pm EST

Hashtag: #2Cultures
Join us for a celebration of individuals that live on the borders of two or more cultures!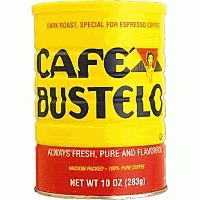 When I was in my early 20's, my best friend and I decided to move to New York. We had gone to college in Washington D.C. and decided we wanted to experience the beat and hussle of NYC.
Bridget is from Ohio and, as she jokingly states, in our circle of friends she was the first "real" American friend many of us had ever had. We still fondly remember many of the emergency "meetings" we had about severe miscommunications that could have ended really badly. In fact, my relationship with Bridget was, in many ways, the beginning of the intense, bicultural, identity-searching adventure I had in college.
I had grown up in New York - Yonkers specifically - and as my best friend, it was my duty and honor to offer her my family home. At this point, I saw Bridget as my sister, and she had known me long enough to "get my family." However, in my deep appreciation for Bridget's cultural sensitivity, I forgot that there were things I still had to explain to her. She was NOT, in fact, Cuban by osmosis and, at that time, had not had enough exposure to understand that words such as "coffee" did not mean the same to all people - even if they were spoken in English.